Coastal Holiday cottages by sea in Scotland
There is nothing better than a cottage holiday by the sea in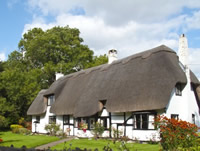 Scotland. The fresh sea air, lovely coastal walks, spectacular scenery around Scotland's beautiful coast line.
We have plenty of cottages to choose from in prime coastal locations or properties just a little in-land. There are self catering holiday locations to suit all needs, large parties, families or a romantic seaside retreat for two.
So if you love cottages, Scotland and the sea side then you will have plenty to choose and book here. With 268 self catering coastal holidays to choose from you are bound to find the break in Scotland for you.
Lag-Uaine , Staffin

Price: £ 302 - £ 1668

Sleeps: 6

---

Mill Cottage , Dunvegan

Price: £ 427 - £ 2338

Sleeps: 8

---

Moray Mirth Cottage , Portknockie

Price: £ 351 - £ 1834

Sleeps: 6

---

Sunset Cottage , Salen

Price: £ 326 - £ 1960

Sleeps: 4

---

The Beach House , Eyemouth

Price: £ 398 - £ 2020

Sleeps: 8

---

The Old Armoury , Gairloch

Price: £ 400 - £ 1937

Sleeps: 7

---

Aubrey View , Largs

Price: £ 250 - £ 1270

Sleeps: 4

---

1A Kylerhea , Broadford

Price: £ 293 - £ 1706

Sleeps: 2

---

Ben Loyal View , Tongue

Price: £ 334 - £ 2144

Sleeps: 6

---

Millrace Northfield , St Abbs

Price: £ 350 - £ 2195

Sleeps: 8

---
Records 1 to 10 of 268